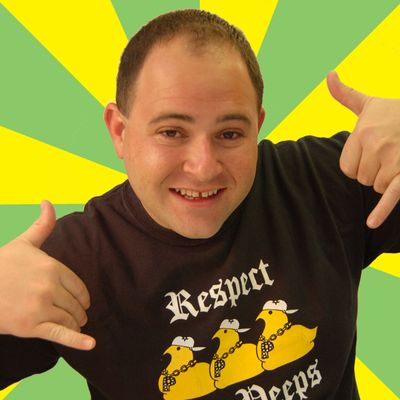 He's the guy that everyone loves to have at the party because he's so funny! Pipi makes your drive home the best and keeps you company throughout the night with his crazy, pupule antics! Read more about this awesome guy…
Hometown: Honokai Hale Live.. Ewa Beach
Happy place: On the ocean. Full cooler or not….
Tattoos: Not for me.. My woman can have ….lol
Other Favs: Ani's sweet potato Haupia pie
I secretly sing at the top of my lungs to: J Boogs Lets do it again.
Fav Foods: omg there's not much i don't like. Jambalya at Bravo's. Love Beef stew….
My fav shows: Family Guy, Dirty jobs both very similar … Dirty..
Celeb Crush: Stephanie Lum …Wow
Makes me Cry: Undercover Boss
Fav Stores: hate shopping
Currently reading: Shiros menu…
Product of choice: Dell.
Unhealthy Obsession:  Sweets Peanut M&Ms